New Clients at Discover Dental
Our new clients can complete all required medical history forms and intake paperwork online, prior to their scheduled appointment. We will also have you send a copy of your insurance card in advance, so that Discover Dental can verify coverage for your specific policy.
ONLINE FORMS

Your New Client Appointment
When you arrive at our office, we'll confirm that we have all the accurate information on file, and then escort you to our clinical area. One of our dental assistants or hygienists will take a digital scan of your teeth, digital X-rays (for baseline evaluation and comprehensive examination purposes) and discuss all your goals for your oral health.
If you're scheduled for a cleaning, our hygienist will then provide preventative services and address concerns you may have. Dr. Tran will also perform a comprehensive exam, which includes an oral cancer screening and periodontal evaluation.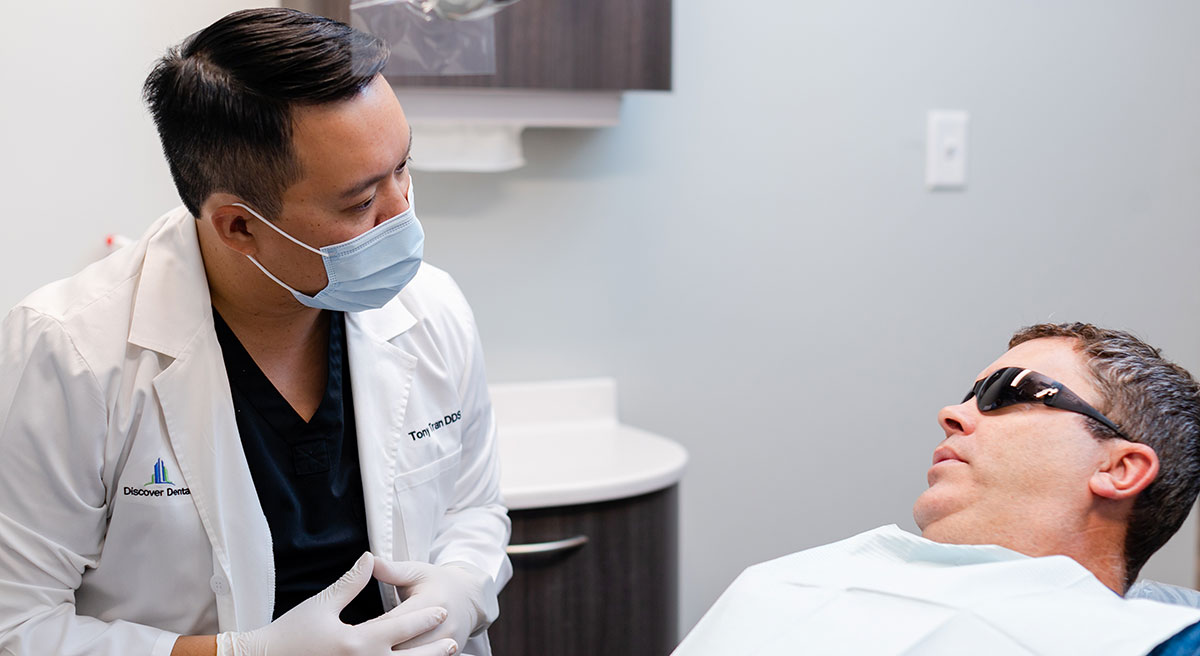 If Treatment Is Needed
Should you need treatment or have any cosmetic concerns, we will discuss your goals and the treatments available to meet them. From there, we'll create a detailed care plan that also includes your insurance benefits and out-of-pocket costs, as well as any financing options you may want to consider. You can then schedule your procedure for a separate date, as soon as you're ready.
Insurance and Financing
We accept all PPO dental insurance plans, even if we are out of network. Flexible financing options are also available, including payment plans with a soft credit check. These affordable payment opportunities make it simpler to schedule the care you need without worrying about how you will afford it, even if you don't have dental insurance.
Reserve an Appointment Today
Most 30-40 minute new clientt appointments are easy to fit into your busy schedule. Contact us today to reserve yours.
CONTACT US

New Clients at Discover Dental | (713) 997-9390