Dental Veneers in Houston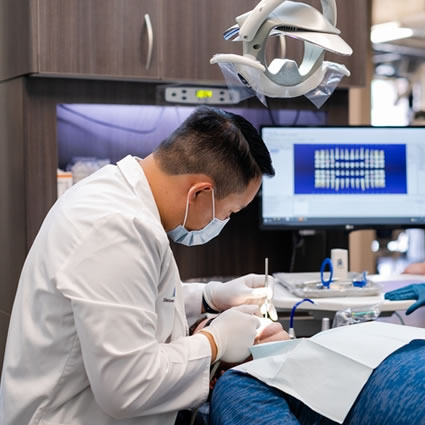 Dental veneers at Discover Dental are a special type of noninvasive cosmetic procedure that changes the way your smile looks. Because teeth become darker and worn over time, these thin layers of porcelain are placed over the front of your visible teeth to enhance their appearance.
Who Is a Candidate?
Anyone with genetically stained teeth, misshaped tooth surfaces, injuries or uneven wear can benefit from porcelain veneers. If you frequently use your teeth to open packages or hold things, uneven wear may cause aesthetic discrepancies in your tooth enamel. Porcelain veneers restore such surfaces, reshaping and lightening your teeth in the process.
As a cosmetic procedure, veneers strictly focus on the visible areas of your smile. For example, if you had a car with minor dents or dings, you would have the surface sanded, smoothed and repainted. With teeth, it's a similar process, because whitening alone cannot correct their shape or texture. Instead, porcelain veneers are bonded over the front of the tooth to change what you see from the outside.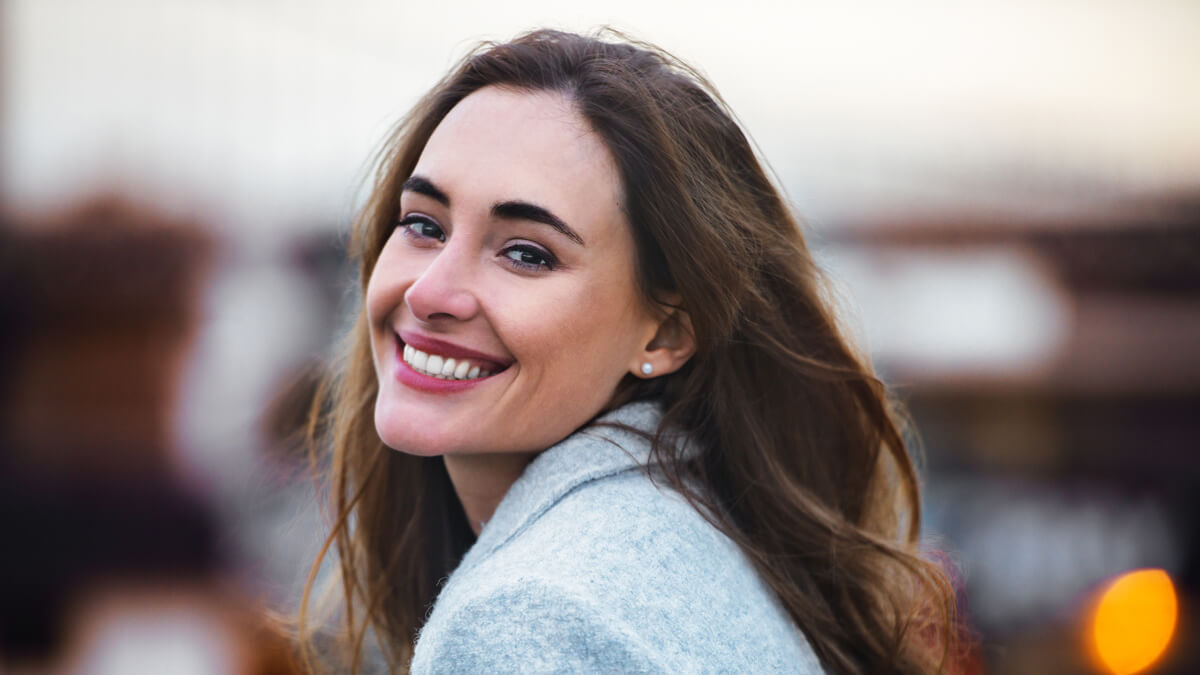 How Cosmetic Veneers Work
When it comes to your smile, some things are more of an illusion. Veneers help take years off your appearance by covering worn, discolored enamel to help those teeth look whole and healthy again.
Typically, Dr. Tran recommends enough dental veneers to cover the upper teeth that are most prominent whenever you smile (anywhere from 6-10 on average). Each thin layer of porcelain will be shaped and shaded in a manner that's most pleasing to your personal characteristics.
The Treatment Procedure
As a noninvasive procedure, dental veneers require a two-step process where we prepare the teeth by removing the damaged layer and taking an impression of the adjusted tooth surfaces. This process allows the veneers to bond to a solid, smooth tooth structure. The permanent porcelain veneers are then attached at a second visit a week or two later.
Daily Care and Maintenance
A typical set of dental veneers can last about 10-12 years on average. You can expect your investment to last as long as possible with good home care. Dr. Tran recommends daily flossing and brushing, and regular dental checkups to ensure your smile's health.
Reserve a Consultation
Find out if cosmetic dental veneers are right for you. Request an appointment today.
CONTACT US

Dental Veneers Houston TX | (713) 997-9390