Periodontics in Houston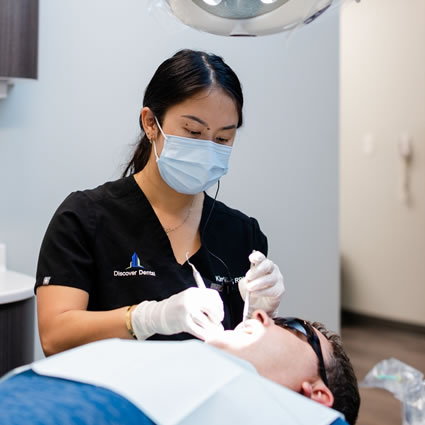 Periodontal disease is the loss of bone associated with anchoring your teeth to your jawbone. Periodontal disease is mostly unnoticed early on in life due to the amount of time it can take for bone loss to occur. However, it is a leading cause of tooth loss. Fortunately, Discover Dental can help!
If you are experiencing slightly or severely loose teeth or bleeding or swollen gums, you could be exhibiting signs and symptoms of periodontal disease. When you come to our office for an evaluation and exam, we will assess the severity of the disease and put together an action plan to protect your smile.
If the disease is severe enough, periodontal surgery may be necessary. A thorough consultation is needed to diagnose the severity of the periodontal disease and potentially recommend a visit from our periodontist.
What Causes Gums to Bleed?
Infection, injury, or inflammation is the usual cause of bleeding gums. If you don't brush or floss properly, a thin layer of plaque can form at the gum line. Gingivitis, or swelling of your gums, can quickly set in, causing the initial bleeding.
Our Treatment Approach
At Discover Dental, Dr. Tran takes a comprehensive and prevention-based approach to treating periodontal infections. Through our combined efforts—along with your home care—we can help eliminate active oral disease and retain stable teeth. Some ways we do this are by offering
Periodontal scaling and root planing
Bone grafting
Soft tissue grafting
Laser tissue therapy
When surgery is required, our goal is to stabilize the situation and make your oral anatomy easier to clean (and maintain) on a daily basis. This could be through crown lengthening and pocket reduction, or more frequent maintenance appointments.
Because periodontal disease affects your overall health, as well as your smile, it's especially important to address infections early. Otherwise, unmanaged gum disease can significantly increase your likelihood of a heart attack, stroke, or other life-threatening health condition.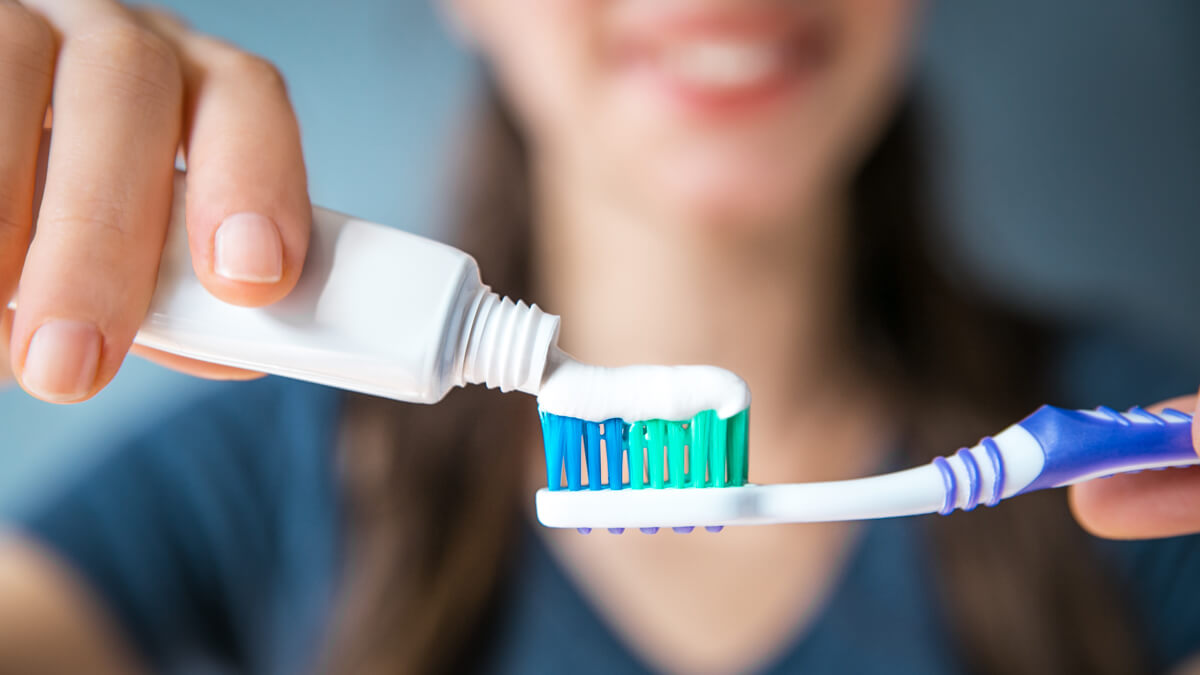 How Can I Prevent My Gums From Bleeding?
There are lots of ways to protect your gums from disease. Here are some to consider:
Brush your teeth gently with a soft-bristled toothbrush and floss after each meal; change your toothbrush frequently.
Avoid using mouthwash that contains alcohol this can aggravate the situation.
Keep your diet healthy; avoid carbohydrates and sugary snacks that invite plaque buildup on teeth and gums.
Take necessary vitamin supplements; ask your doctor about any prescription side effects that may affect your gums.
Avoid smoking and chewing tobacco; obviously these can't possibly help the situation.
Come in for your regular exams with us.
Book a Consultation
We want to help you preserve your oral health and smile. Don't wait until it's too late! Contact us today to schedule a consultation with Dr. Tran.
CONTACT US

Periodontics Houston TX | (713) 997-9390